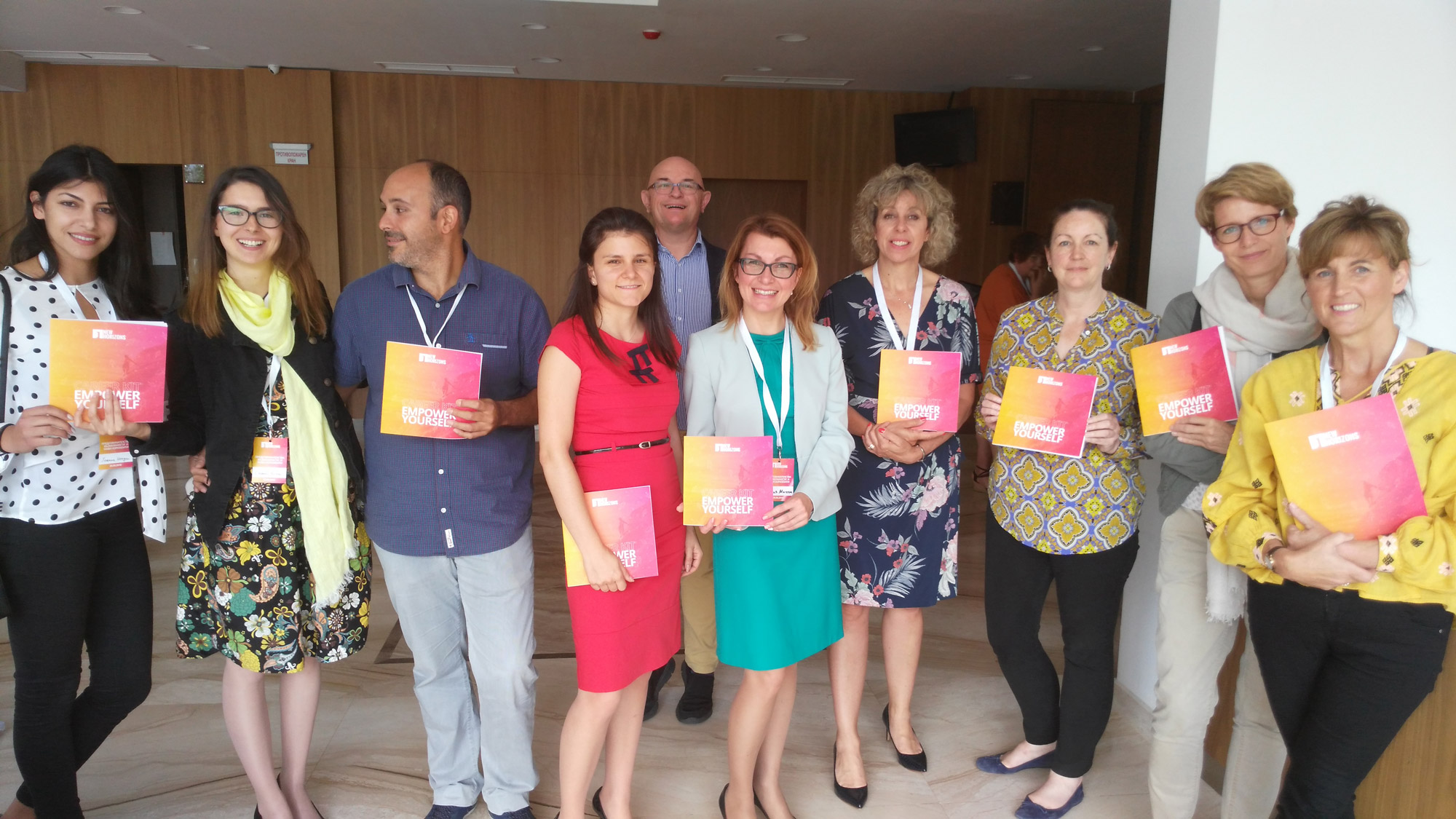 The New Horizons Final Conference "Challenges, Opportunities, New Horizons" took place on 26th of June 2018 in Sofia and brought together representatives from patient organisations, government, NGO sector and employers' organisations. Their common goal was to make a step further to a better understanding of the problems and barriers that people with acquired disabilities face, and also to draw potential opportunities for their labour market and society integration.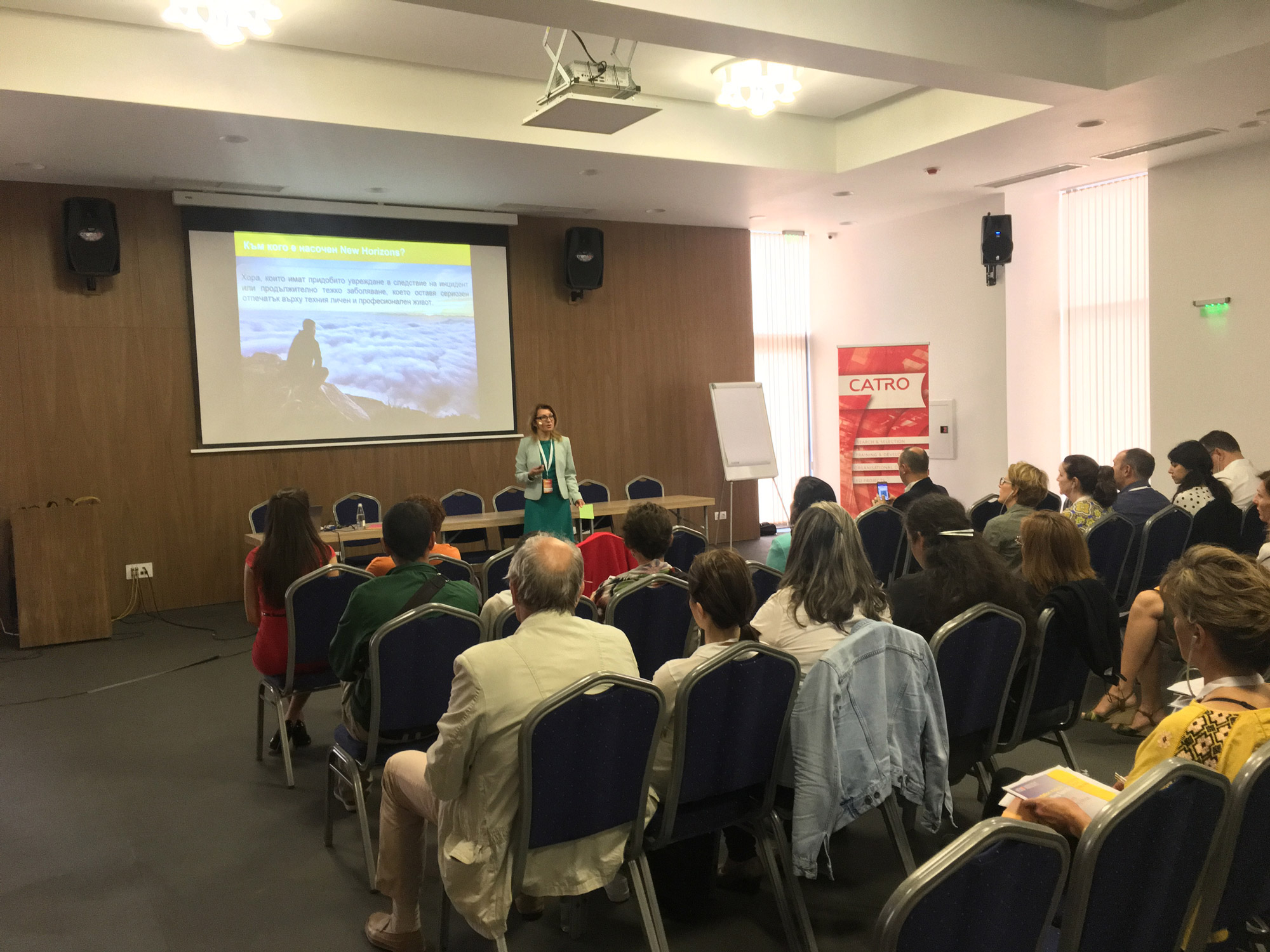 The conference was opened by the project coordinator Anelia Dimitrova, CATRO Bulgaria that introduced the audience to the main goals and achievements in the frame of the New Horizons project and then gave the floor to the experts who have applied in practice the holistic counseling approach of New Horizons. Career consultants, psychologist and social workers from United Kingdom, Bulgaria, Cyprus and Greece shared their experience with the model and presented the successful stories of their clients who managed to overcome severe through physical and mental problems in their life.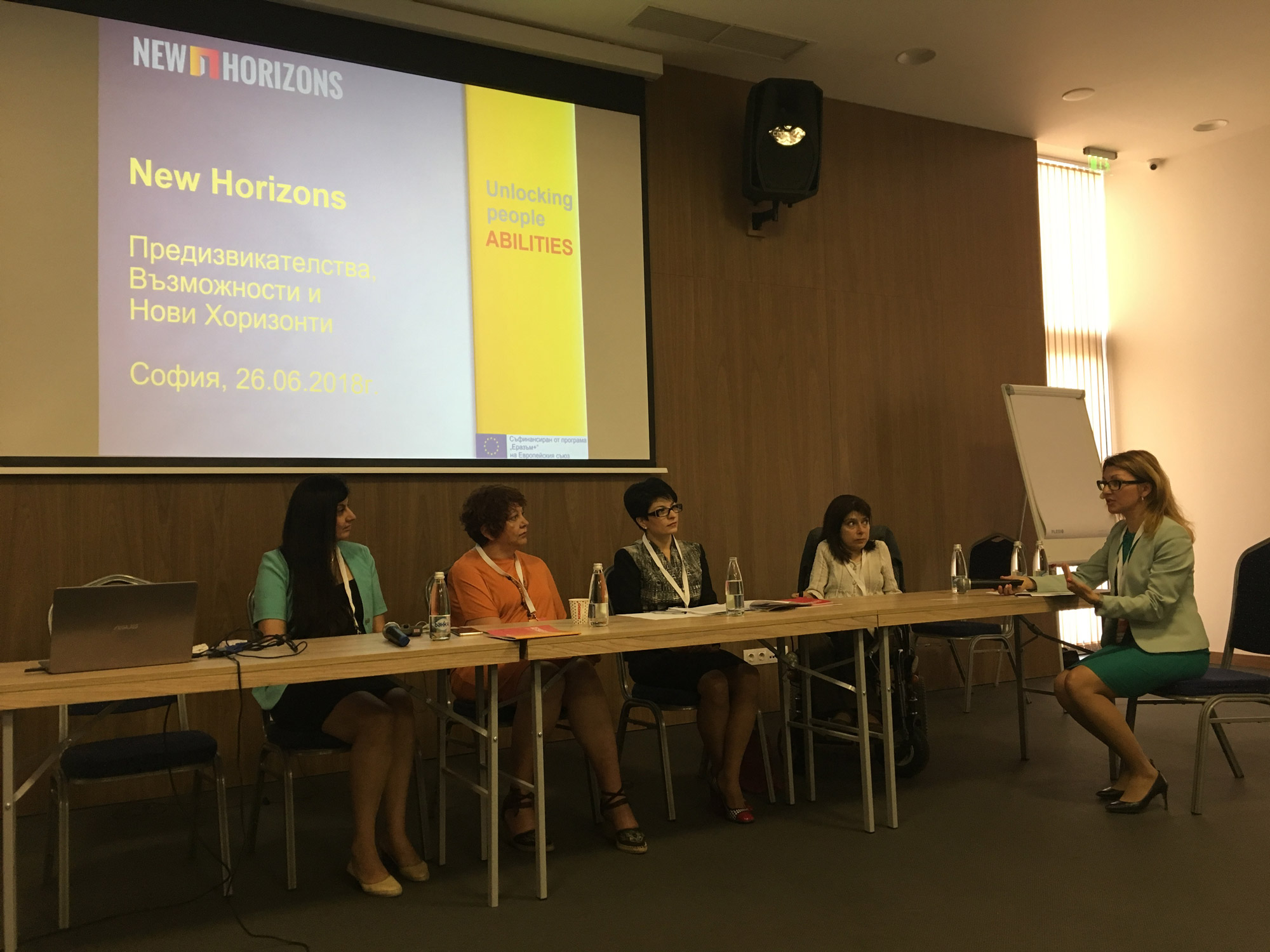 The most important highlight of the conference was the organised panel discussion with Elka Todorova, chairperson of the National Federation of Employers of Disabled People; Desislava Atanasova, member of the National parliament and chairperson of the Committee of Legal Affairs; Evgeniya Adarska, chairperson of the Association of patients with oncological diseases; and Vanya Pandieva, psychologist and person with disability. During the discussion were raised important questions about the reintegration of people with disabilities in the labour market and in the society as a whole, and key action were drawn in order to build better opportunities and environment of the New Horizons' target group. The main conclusion made was that in order to tackle the challenges all stakeholders (government, NGOs, patient organisations, etc.) have to be involved in the process and to be open to listen to and understand the needs and the interests of each other. The New Horizons final conference was one of the events that made the first step to get together all stakeholders and form a team that will build new horizons for people with acquired disabilities.
The conference was closed by the motivational video of one of the Empowering examples of the New Horizons heroes who has been fully paralysed but now he is on the way to get his first job after a 2 years rehabilitation and re-qualification. You can read about Jordan's motivational story in the Career Kit Empower Yourself or on the project YouTube channel: